This page is a collection of videos for the final runs, or victory battles, of every successful run of Twitch Plays Pokemon.
Season 1 Main Series Runs
Edit
Generation 1 (Pokemon Red)Edit
Generation 2 (Pokemon Crystal)Edit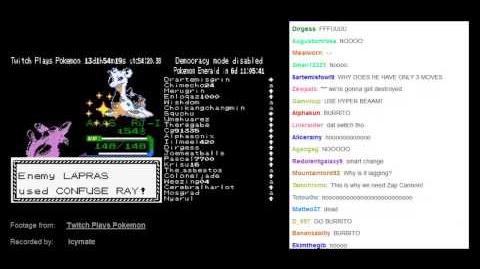 Generation 3 (Pokemon Emerald)Edit
Generation 3.5 (Randomized FireRed)Edit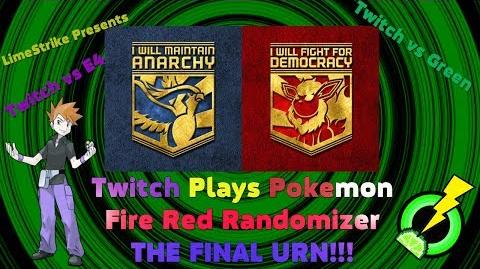 Generation 4 (Pokemon Platinum)Edit
Generation 4.5 (Randomized HeartGold)Edit
Generation 5 (Pokemon Black)Edit
Gen 5.5 (BlazeBlack 2)Edit
Gen 6 (Pokemon X)Edit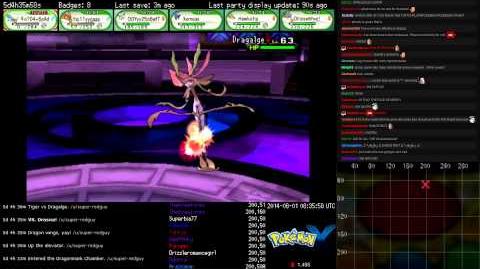 Season 1 Special runs
Edit
Pokemon ConquestEdit
Gen 2 Elite 4 UrnEdit
Gen 4.5 Elite 4 UrnEdit
Gen 5.5 Elite 4 UrnEdit
Ad blocker interference detected!
Wikia is a free-to-use site that makes money from advertising. We have a modified experience for viewers using ad blockers

Wikia is not accessible if you've made further modifications. Remove the custom ad blocker rule(s) and the page will load as expected.